Starting College Can Be Nerve-Racking & Challenging.
Learn real-life lessons, and college-hacks, from student life experts on how to excel in your first year of college, and beyond!
---
---
Book Praise
---
Intro Video
---
Chapter Titles
Sneak Peak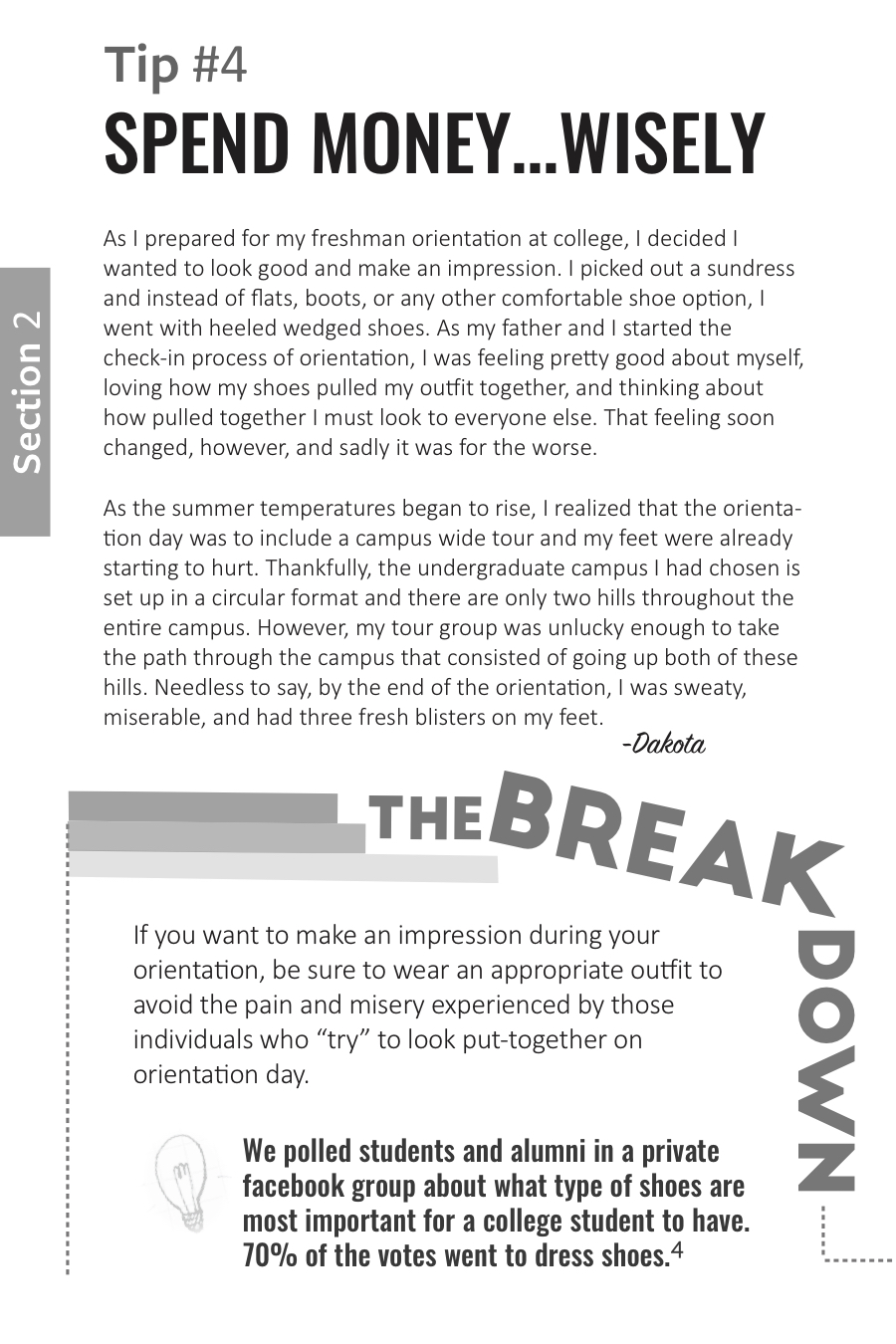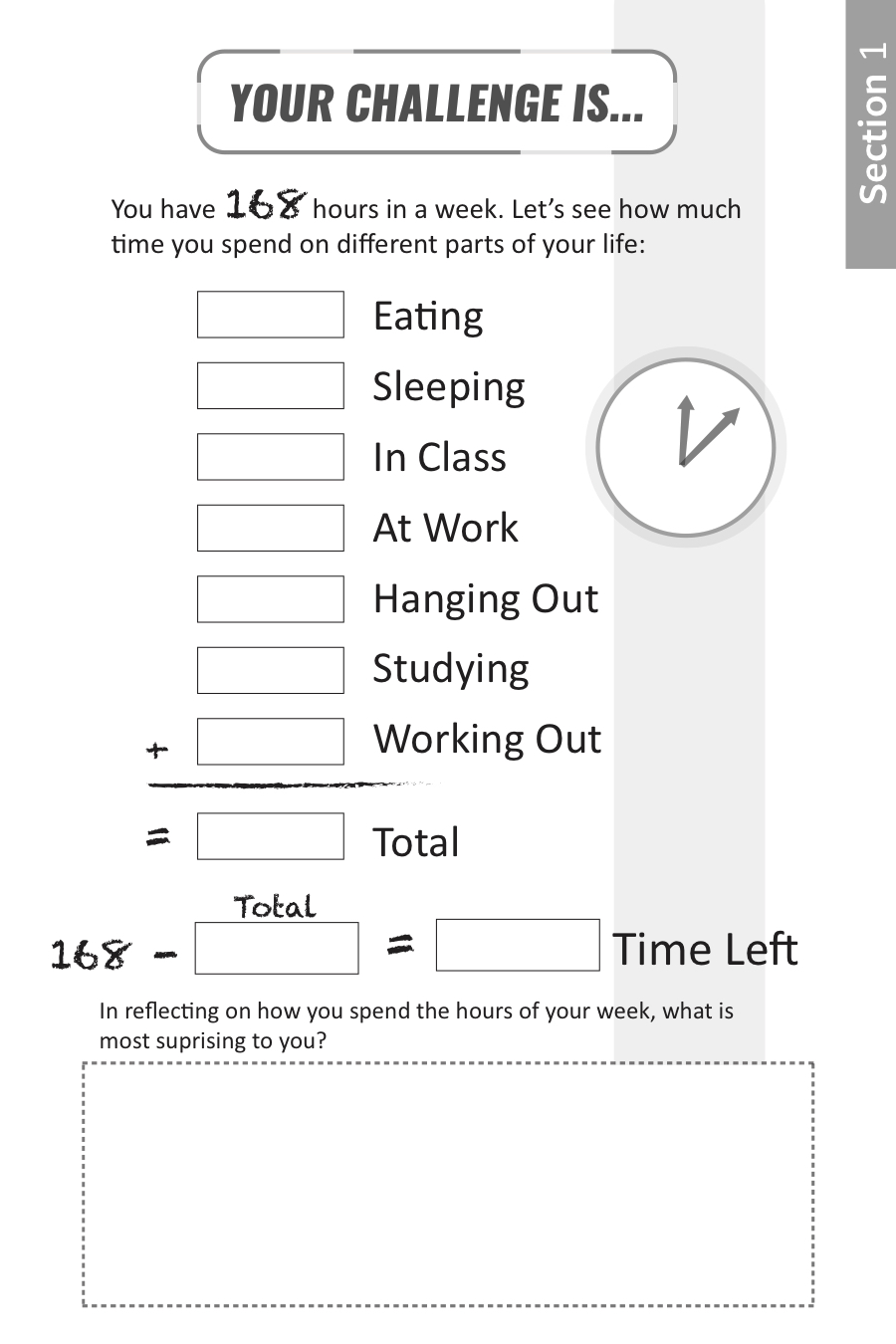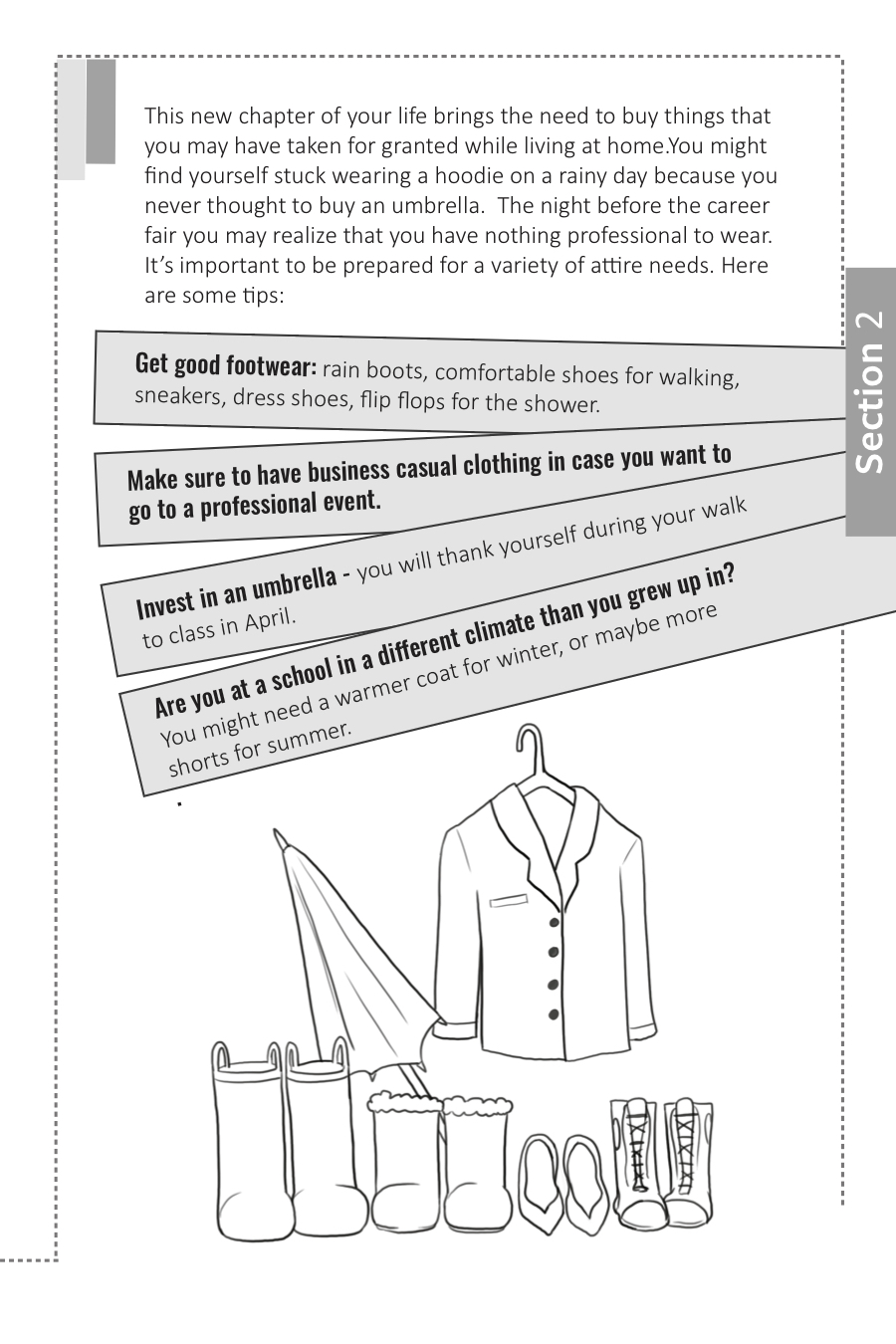 Details
This book is a combination of the super secret insider tips to college that either us authors learned ourselves, or we kept hearing from our campus leadership programs. From classroom seating tips, to self-care techniques, to scoring the perfect campus job, this book is your insider's guide to college success that most likely won't be told to you at orientation.
You'll notice that the size, layout, and interactive sections of the book are all designed to make this book be your ultimate college field-guide that you can squeeze into a backpack or coat pocket. Read straight through, or thumb to a topic that's most relevant to you. College can be one of the most exciting times in your life and with our field guide in hand, you're already well on your way to going from first-year student to first year success!
Book Creators