I'm an ENFP.
I'm True Colors Orange.
My Strengths are: Adaptable, Communication, Woo, Self-Assured, Arranger.
But what does all this tell you about ME? 
I would say that it gives you a very baseline picture of an individual, yet our profession latches on to these identifiers as though they are defining characteristics in our lives. My ENFP probably looks different than a colleague who grew up here in New England. I may want to work the entire room to get to know everyone, where someone else may just want to be in the middle of a dance floor surrounded by people but never talking to anyone. They're both considered "extrovert" behavior, but they feel different based on the person. True Color is Orange may give you insight to the fact that I can think on my feet, but I also work in Res Life where thinking on your feet is nearly a base requirement to do the job. How good am I budgeting? Who knows, but my Self-Assurance will tell you that regardless if I am doing it right, I will be super confident in my approach. (Confession: I'm not that good at it.)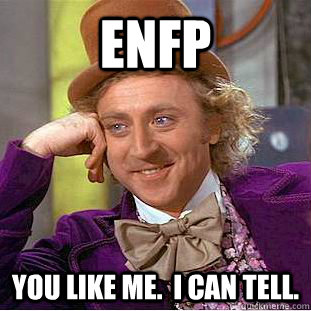 This doesn't mean there isn't value in using personality assessments with staff, students, or colleagues, but I think there needs to be recognition that being an Extrovert is not the single most telling thing about me and is why it will never be listed on my Twitter, Facebook, or resume. These assessments are tools to help teams work cohesively together and understand dynamics of a group.
As a participant of LeaderShape, we took the DISC assessment during my program. The entire group took to our personality types and not only embraced them, but we allowed them to take us over. People instinctively started blaming behavior on their identifier, as if that meant they were excused from the poor decision they just made (Star Power was a NIGHTMARE because of this).
I challenge folks that the next time you go to post your Strengths, MBTI, etc. in your Twitter profile (which takes up quite a bit of precious space), ask yourself "why." What do those things tell me about you that doesn't already shine through with each tweet you post? At the end of the day, we are all more than a 4 letter personality combination, or a list of 5 Strengths. We live in a vibrant world full of so many interesting things that we shouldn't be boxing ourselves into labels and ideas we were told we fit into.
But, these are just my thoughts. What do you all think? What is our fascination with these assessments and embracing them as full-on identities? Do you learn much from seeing #ISTJ in a profile? Is there something else that could be taking up that space?
---